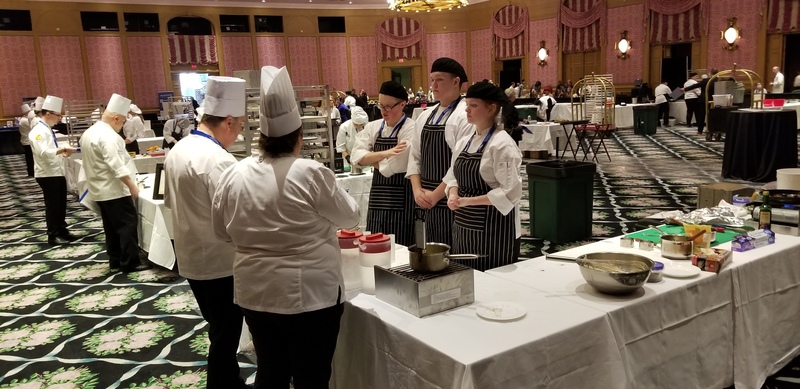 Hunter Seubert, Alex White, Pepper McCormick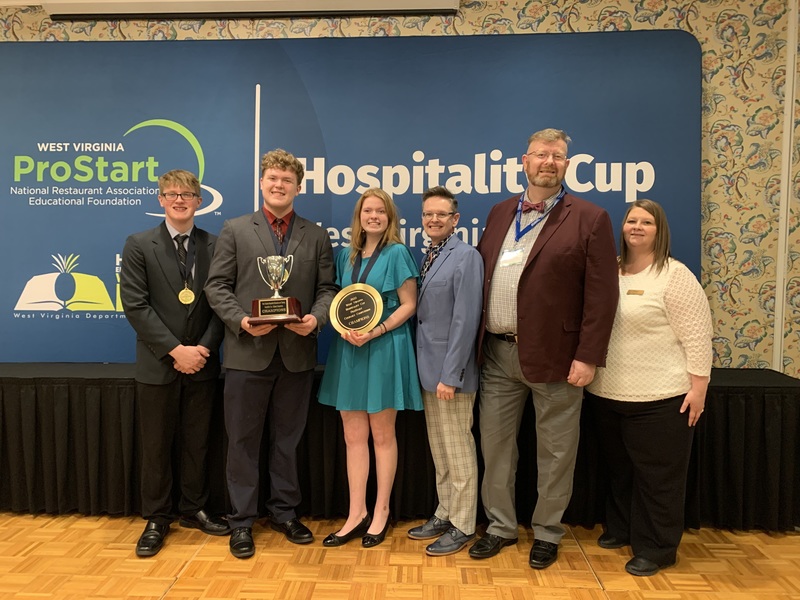 Hunter Seubert, Alex White, Pepper McCormick, Chef Lawrence Perry-Mountwest Community and Technical College, Chef Liljon McCormick, Mrs. Tami Maynard-CTE Coordinator, WVDE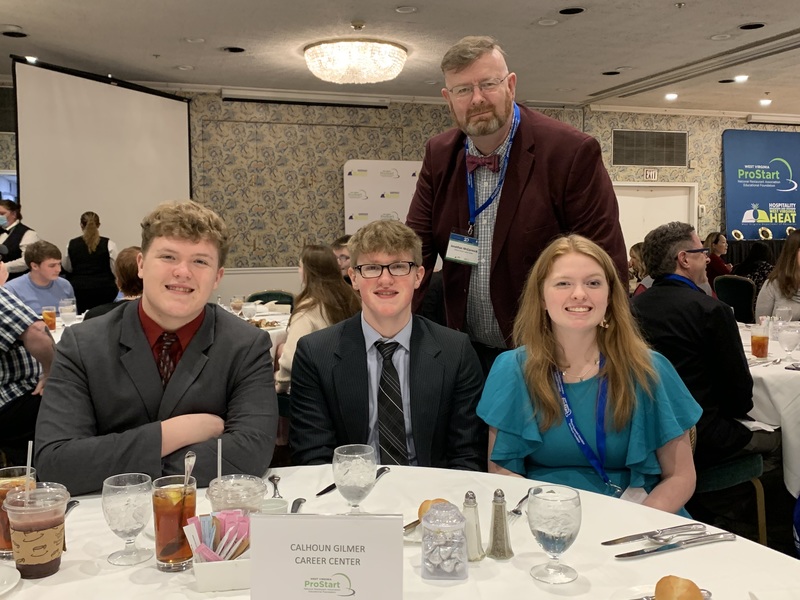 Alex White, Hunter Seubert, Chef Liljon McCormick, and Pepper McCormick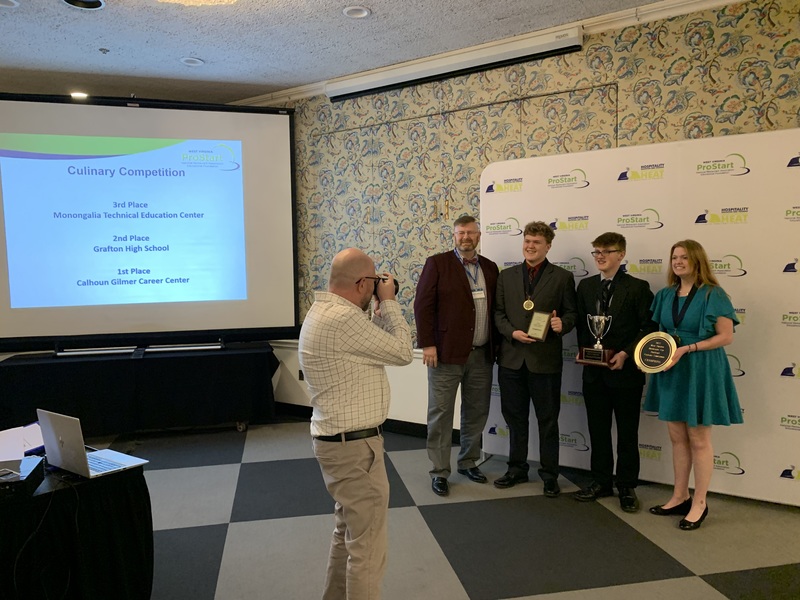 Chef Liljon McCormick, Alex White, Hunter Seubert, and Pepper McCormick
ProStart students from programs across the state competed for first place in the 2022 WV Hospitality Cup and ProStart Invitational, a rigorous "Top Chef" style culinary arts competition, held March 1-2 at the Greenbrier Resort in White Sulphur Springs, West Virginia. First place teams earn over $87,000 in scholarships and the opportunity to compete against the very best teams from other states at the National ProStart Invitational to be held in May in Washington, DC.
Using two butane burners and no electricity or running water, the Calhoun-Gilmer Career Center team comprised of Alex White, Pepper McCormick, and Hunter Seubert prepared a three-course meal consisting of a vegetable beignet appetizer, lamb chops with brussel sprouts and a parsnip-potato mash entrée, and a caffeinated brownie topped with a rich expresso crema for dessert; all prepared and plated within 60 minutes. During the competition, the team was evaluated on skill, teamwork, safety and sanitation. At the end of their 60-minute time period, the students gave an oral presentation about their menu and presented their meal to a panel of nine industry experts who scored the food on taste, texture, and presentation taking into account difficulty and uniqueness of food. When the winners were announced on March 2nd, history was made and this team of three high school students became the first Calhoun-Gilmer Career Center team to take the 1st place championship trophy for the West Virginia Hospitality Cup Invitational.
Congratulations to the Alex, Pepper, & Hunter, Chef Instructor Liljon McCormick, and team mentor, Timothy White. The team will now begin raising money to attend the National ProStart Invitational in Washington, DC.