PEP PARTY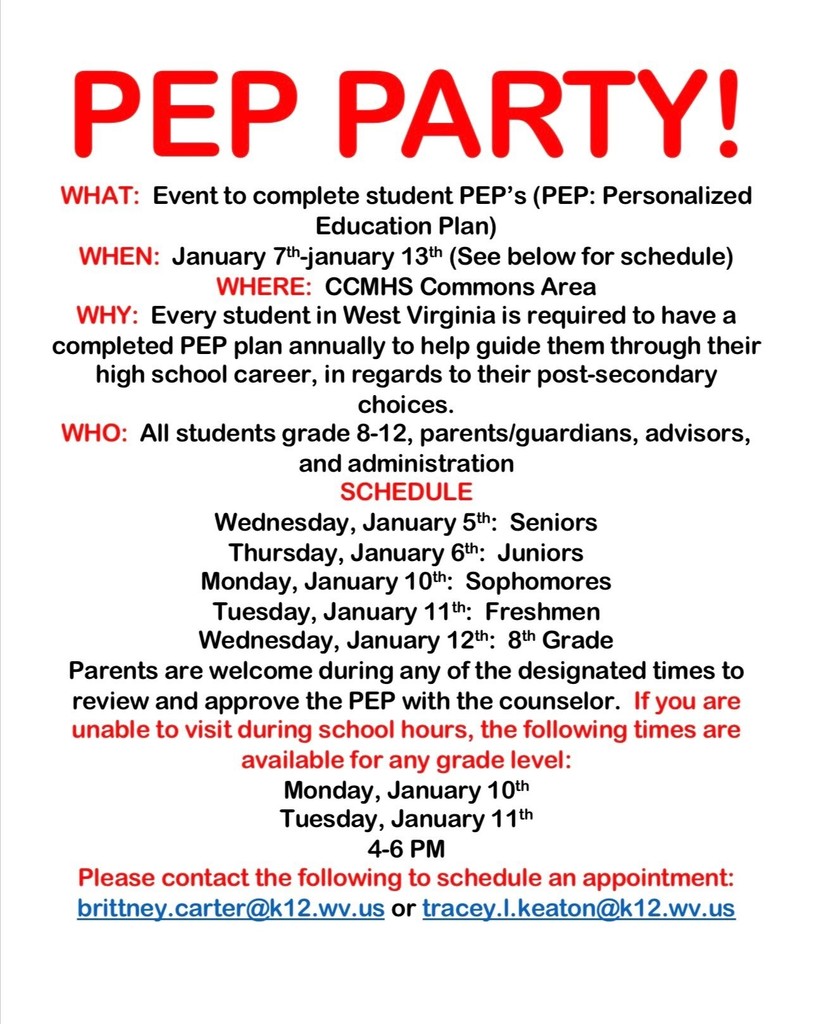 More Scholarships Available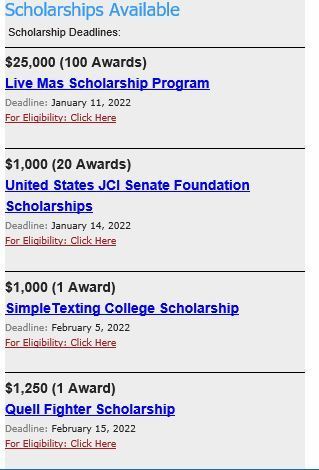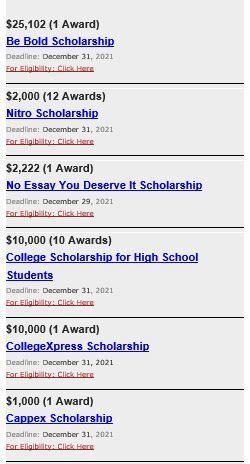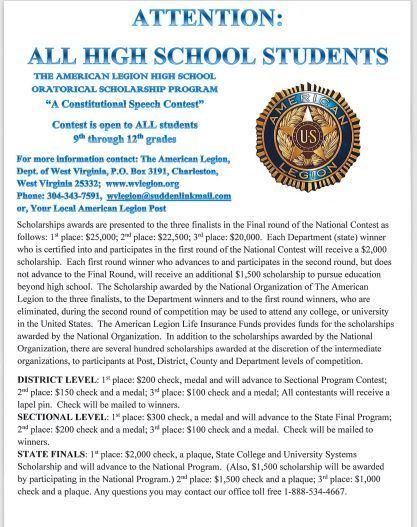 Program Partners: WV Birth to Three program shared their newsletter that is full of great activities to do with your children this winter. Click here to see the whole newsletter
https://5il.co/13cmr
and join in on the fun!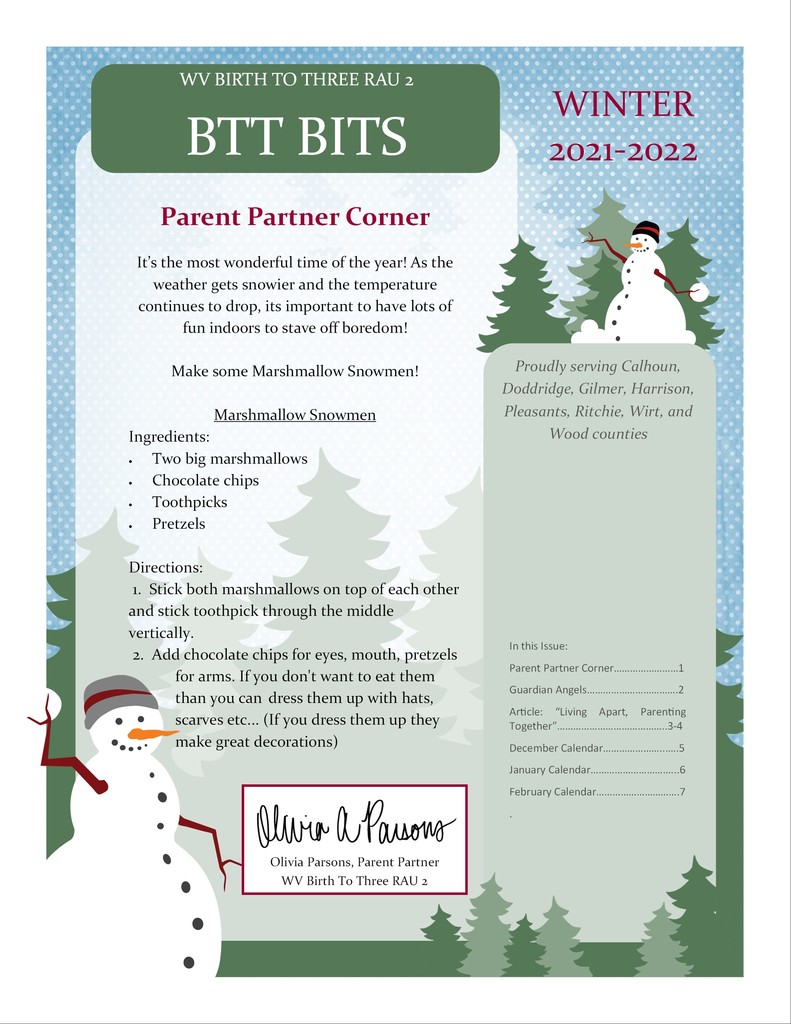 Good Evening Nurse Trudi would like anyone that is scheduled to have a Covid Test at CMHS tomorrow December 17th please call before you come for further instructions. 354-6148 Ext 219
We're sorry to announce that "The Trial of St. Nick" program by the CMHS Performing Arts scheduled for December 21 and December 22, 2021 at Calhoun Middle High School has been canceled and will be rescheduled at a later date. Please watch for updates.
West Virginia Bureau For Public Health Legislative Rule 64 CSR7-3: Reportable Diseases, Events, Conditions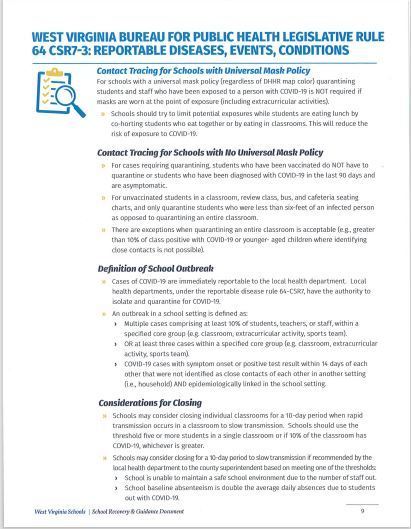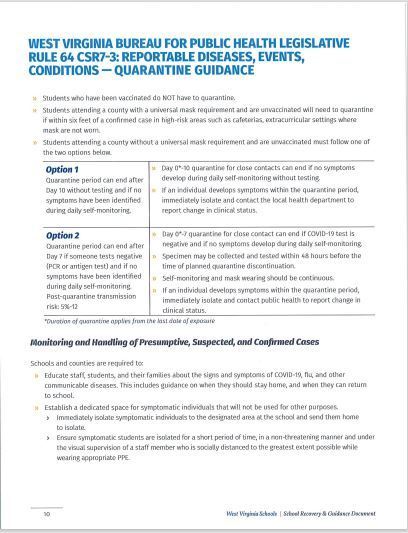 The Universal Declaration of Human Rights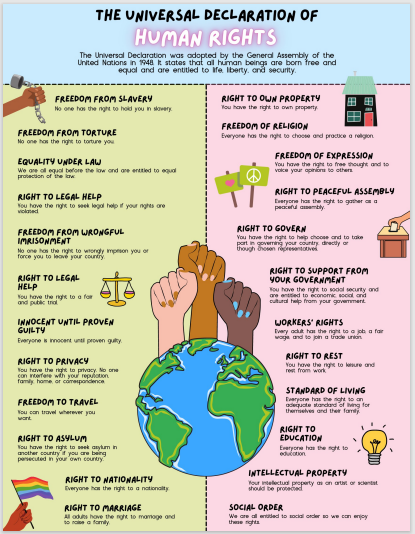 Any Student that is scheduled to COVID test tomorrow 12/10, needs to go to MHHCC behind the annex building between 9 and 11 am.

Bus 9 students will need to be at the old church. This is for students at Cremo and Hughes Fork.
Please support the Performing Arts at CMHS for a wonderful evening of entertainment to brighten your Holiday Season.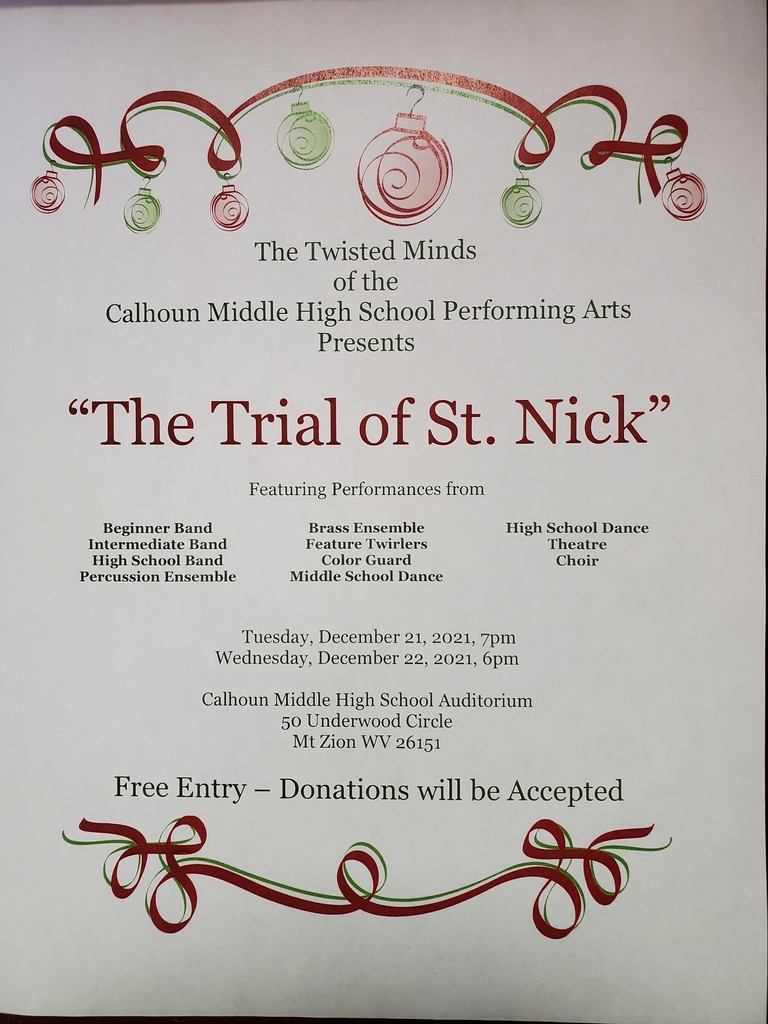 All are welcome!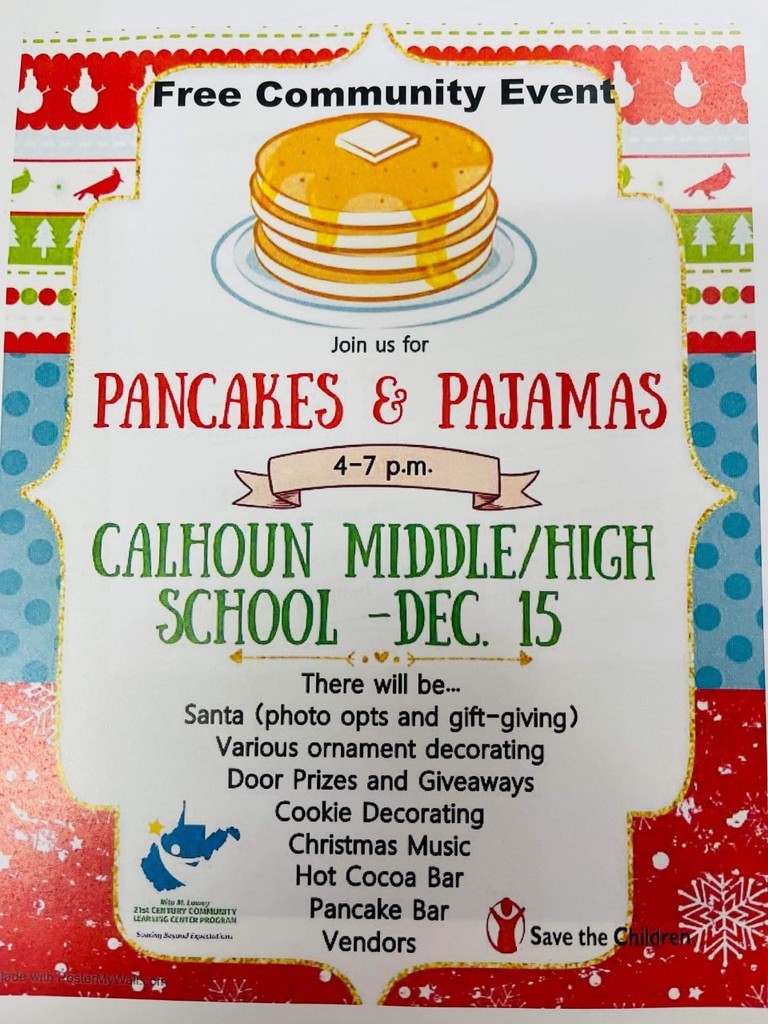 Calhoun Board Members recognized the members of the Calhoun County Band for their accomplishments at the Viking Fest Band Competition held on October 2, 2021 in Ripley WV. Click here to read the article
https://boe.calhoun.k12.wv.us/article/588554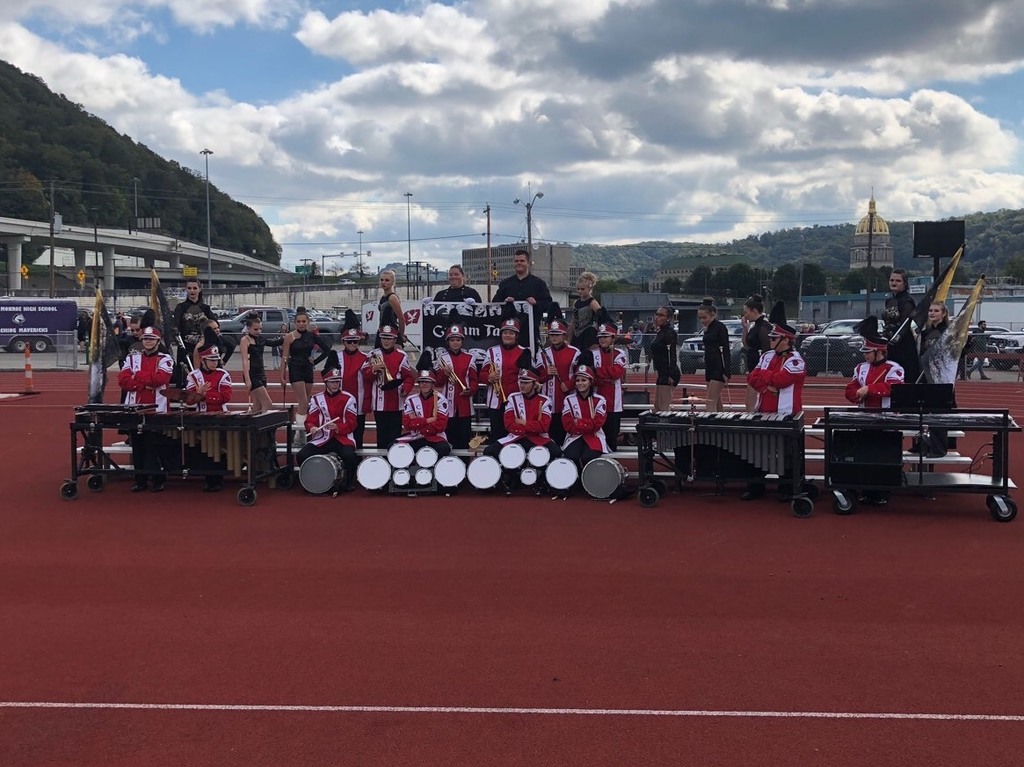 Good Afternoon, Calhoun County Schools is looking for substitute and possibly full-time bus drivers. If they are interested contact. Michael Fitzwater Chief Operating Officer for Administrative Services/Attendance Director Calhoun County Schools 540 Alan B. Mollohan Drive Mount Zion, WV 26151 Phone: (304)354-7011 ext. 315 Fax: (304)354-7420

Calhoun County Schools will have a Professional Development day on Friday, November 12th. No students will attend school on this day. We will have No School on Thursday, November 11th in honor of Veteran's Day and No students will attend school on Friday, November 12th.

Good Evening, This is a reminder that Friday, October 15th, is a full-day Faculty Senate/PLC day. Students will not attend school on Friday, October 15th. The first nine weeks end on Thursday, October 14th.

Good Afternoon, The Calhoun County Homecoming activities have been rescheduled from October 15th to October 29th. More details will be released next week. Thanks and have a good weekend.

Good morning Calhoun County Schools will have a Community Food distribution today, October 7, at Calhoun Middle High School. If you are picking up for others you must have a note. Please follow all COVID protocols and stay in your vehicle. We will load vehicles as fast as possible. You can not block any roads we have students present and need buses to have access to the building. Thanks

Calhoun County Schools is actively seeking individuals interested in becoming Substitute Teachers. You are encouraged to apply to be a substitute teacher if: • you currently hold a West Virginia Teaching Certificate or, • you currently hold a Long-Term or Short-Term Substitute Teaching Permit or, • you have a Bachelor's Degree and are willing to obtain a Long-Term or Short-Term Substitute Teaching Permit Substitute teaching can be the perfect job for retired teachers, those that are interested in working part-time only or those who have recently graduated from college looking to enter the workforce. If you are interested in becoming a substitute teacher please come out to an informational meeting on Wednesday October 20th from 12:00-4:00 at Calhoun County Board of Education office. For more information contact: Superintendent of Schools Calhoun County Schools 540 Alan B. Mollohan Drive Mount Zion, WV 26151 304-354-7011 ext 311 Email:
kwhytsel@k12.wv.us